A little bird told me
Whilst in the multispan this morning, I happened upon this little chap.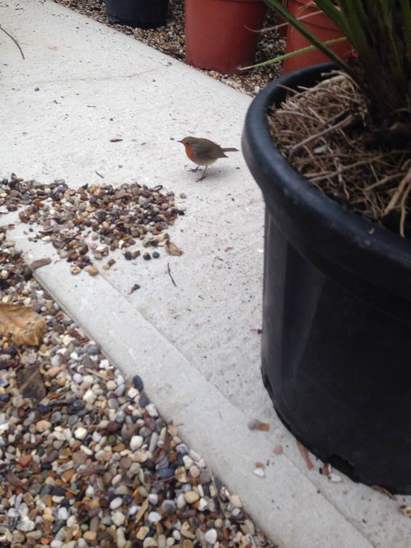 He was as bold as brass and didn't bat an eyelid (and I am told that birds have three!) at my presence. After a little chat, I left him alone to enjoy his worm.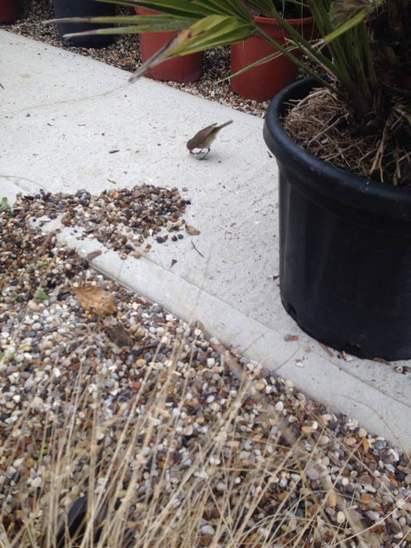 Later he was to be found sitting in the huge Chamaerops humilis that stands outside the multispan. As you can see, he was in full song. Actually, I rather think he was politely asking me to leave and when I didn't immediately do as he asked, he too flight but not before a quick photo shoot!