Plants and Trees for Sale from

RHS Gold Medallists Todd's Botanics

Todd's Botanics is carrying on where possible through this difficult time. As announced in the media events such as the RHS flower shows and Gardeners World live have been cancelled. For us this is large part of the audience we grow our plants for. We still have those plants and offer a mail order service, please use it!

As a country we need to beat coronavirus medically and econmically. This means we all have to support each other. We will continue as always and work as a complete team at Todd's Botanics, please help us to do that by buying our plants and enjoying them in your garden.

We will continue to take all needed steps to protect ourselves, team and you in all respect to stopping the spread of coronavirus. If you have any questions please do get in touch through the contact page on our website contact-us.htm

Many Thanks

Mark & Emma Macdonald and the whole team at Todd's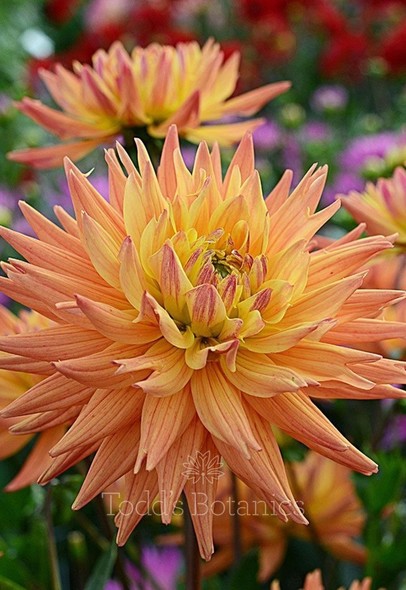 Welcome to Todds Botanics and our plant based mail order site. If you are looking to buy olive trees, bay trees, tree ferns, hardy palm trees, bamboo root barrier, topiary forms of Buxus (Box), bays or hollies in the UK then please read on. The plants we have for sale have either been grown by us or hand picked by us ensuring our plants are the best quality and value for money. Many of the plants we stock are recommended by the Royal Horticultural Society's Award of Garden Merit (RHS AGM).
We are a family-run business set within the picturesque countryside of north Essex. Todd's Botanics prides itself on being closely involved within the show level gardening community, earning many medals at RHS (Royal Horticultural Society) events including Hampton Court Palace and The Chelsea Flower Show.
Whether you're looking for olive trees, hedging, tree ferns, exotic plants or shrubs, perennials, climbing plants, topiary or grasses, we believe our high-quality range of plants is one of the best in the UK. All orders are dispatched swiftly with a comprehensive set of care notes - some of which are also provided here on our website. All orders are sent by courier, with free delivery on orders over £100. To complement our range of plants for sale we are pleased to offer an extensive selection of terracota pots from Vaso Toscano.
Find Out More