Hampton Flower Show Gold 3 Years straight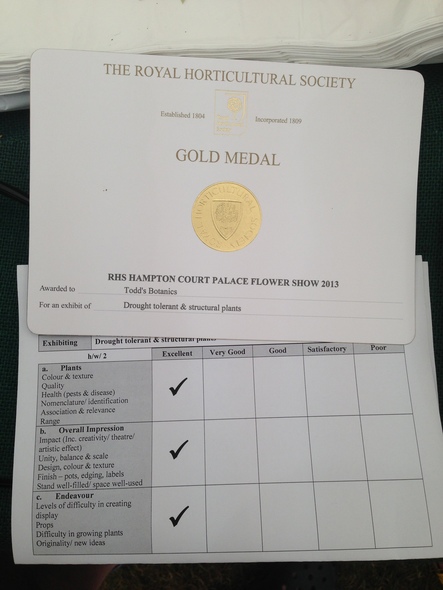 Our Gold medal and score sheet.
A beautiful display of Achilleas, Agapanthus, Stipa barbata, Stipa gigantea, Convolvulus, Geraniums and many more perennials surrounding a stunning ancient olive (roughly 120 years old). This beautiful olive tree has the most amazing trunk, all gnarled and twisted. This one sold at the show but we have plenty more for sale here. The olive was contained in one of our wonderful new Rusty Steel Planters.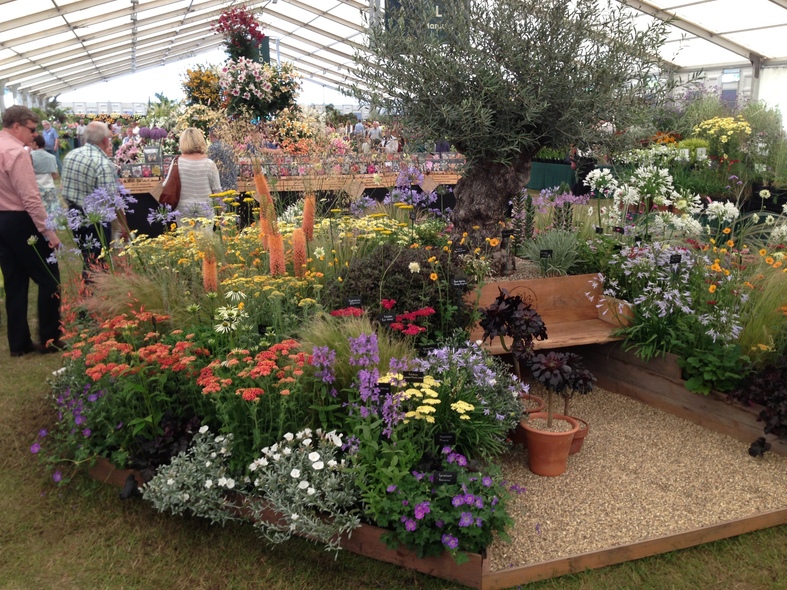 Bench view of the display
A lovely bit of handiwork from Lee with a bespoke Oak bench and our logo burnt into the wood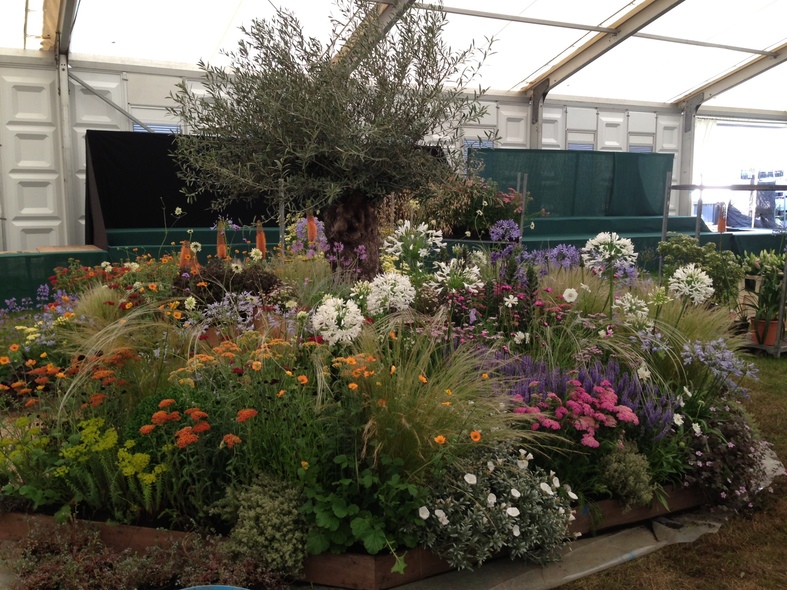 Overall display
Its hard to belive that such a small space takes so much work but its does seem worth it. Well done to Emma, Julie and Karen.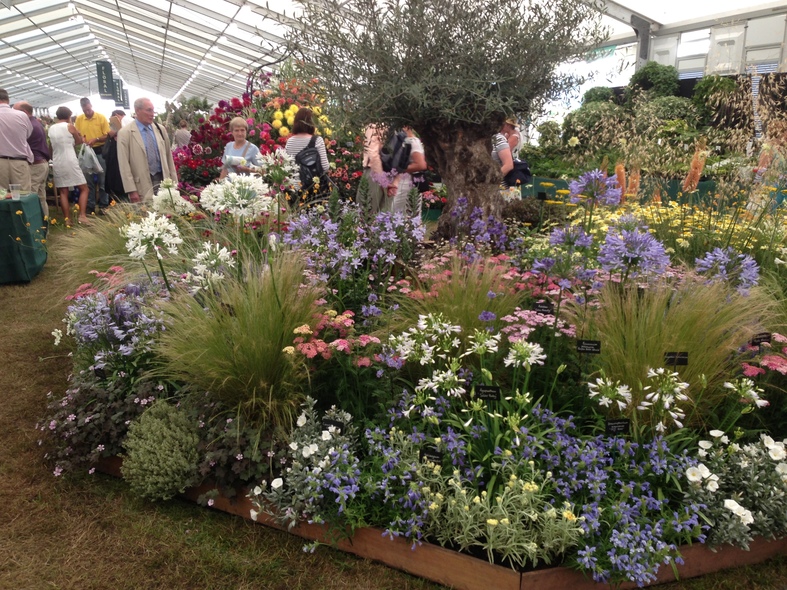 Lighter colours
This was my favourite view of the display. Mayby we will get Best in Show next year. We have been so close being runner up 2 out of the last 3 years!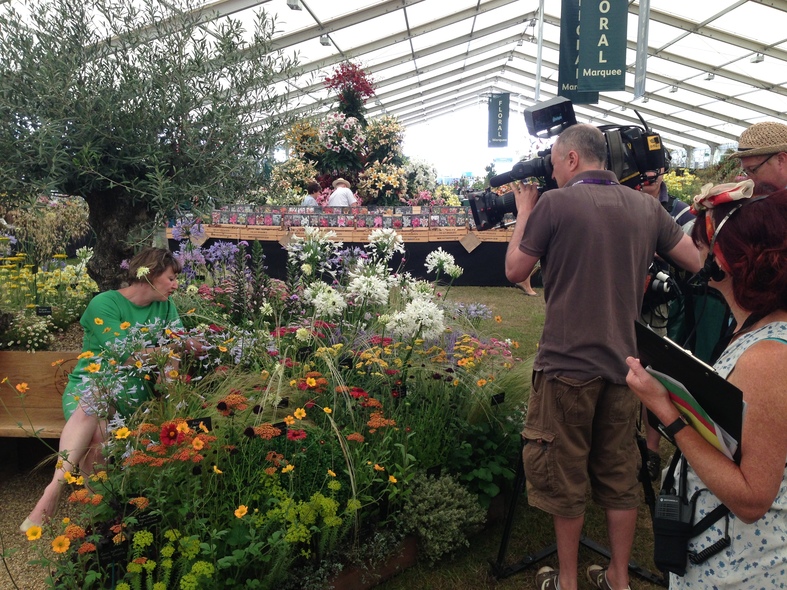 The BBC filming with Anne Marie Powell
The BBC did some more filming of our stand. A lovely piece on fragrant plants highlighted on our display with Pittosporum tobira. Beautiful scented white flowers and glossy evergreen leaves (the compact version 'nanum' is my favourite). The presenter was Ann-Marie Powell, possible the most enthusiastic person I have ever met at 9 o clock on a Tuesday morning in a damp marquee!!!
Roll on 2014 we have great plans.