Another Gold at RHS Hampton Court and best floral exhibit!
Posted
16th July 2014
in
Blog
On the Tuesday morning of the show it is always a very nerve wracking feeling walking in the marquee to see which medal we have been awarded, this year we were so suprised and deeply honoured to find out that we have been awarded gold and best exhibit. We also picked up a silver medal for our display in the growing taste marquee, what a great achievement by all our team.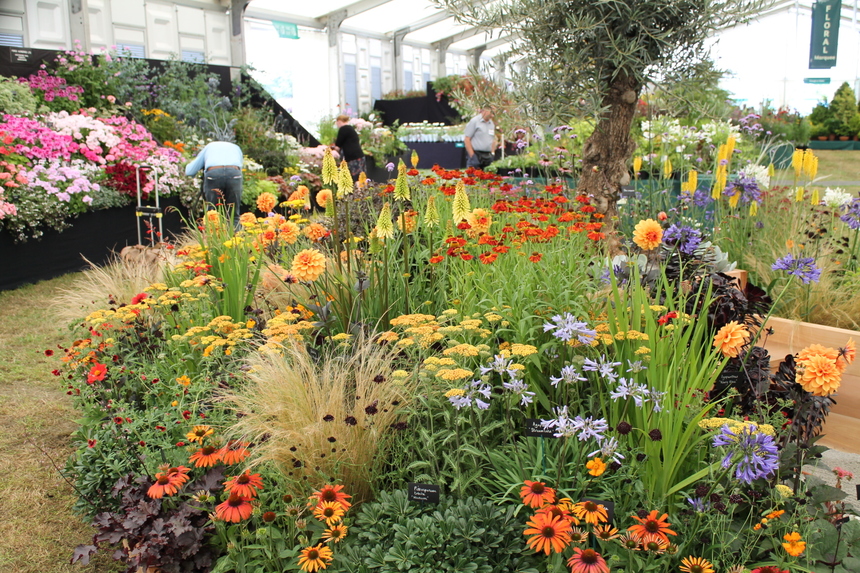 Our Exhibit in the Growing Taste Marquee, this featured a beautiful old grapevine shaped over many years into a standard tree, complete with huge bunches of grapes which travelled extremely well! We also showcased our massive old kumquat citrus tree laden with blossom and fruit.