Planting ancient olive trees in the nursery.
As these ancient beauties are so statuesque we decided to plant the olive trees straight into the ground to give them stability over the winter, also when we are working (sheltering) in the office we can admire the sculptured gnarled trunks. Our nursery is quite exposed and the westerly wind drives straight through, but thats no problem for the old olive trees, their tiny waxy leaves simply shrug off the wind and the light catches the grey-silver foliage which we can enjoy all winter long. If a client wants to buy any of our olive trees well thats no problem either, they can be lifted very easily and replanted at any time in the ground or in a planter/container, providing of course that the ground isnt frozen solid! We can take advantage of their mass of tiny fibrous roots, they adapt well to being cut because there are so many little roots its a bit like having a hair cut.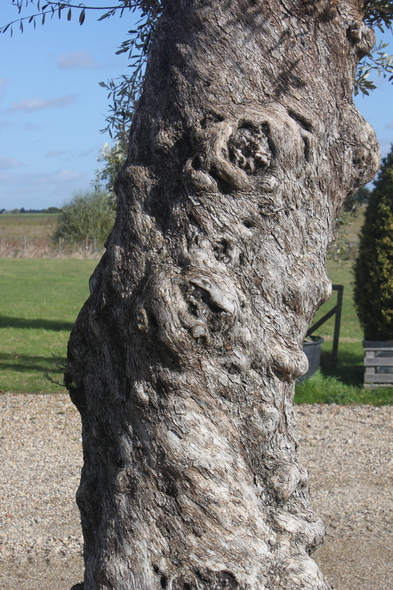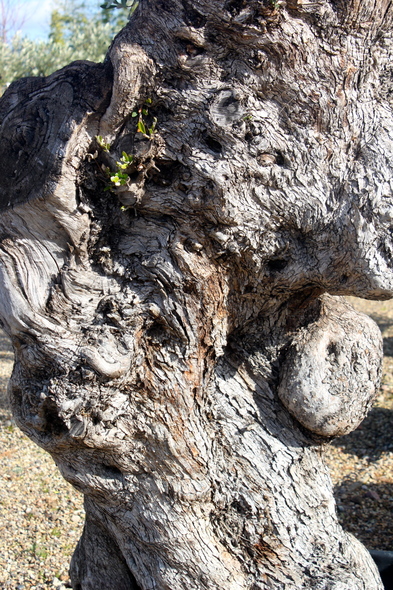 Our olive trees are carefully selected by us from specialist plant nurseries near the mountains in Valencia, Spain. Earlier this year Mark and I spent a day visiting various nurseries to find the perfect specimens, we particulary like the trees that are originally sourced from the Castellon region, unique to this area the olive trunks twist as they grow, somewhere, somehow there was once a beautifully twisted tree that became the genetic blueprint for our extraordinary shaped specimens, producing the sculptured trunks we love so much.