St. Jude 3 Todds Botanics (McGregors Tunnels) 1
WOW. I have never seen anything like it. The wind picked up a 90foot long x 30 foot wide polytunnel and threw it around like it was made of paper.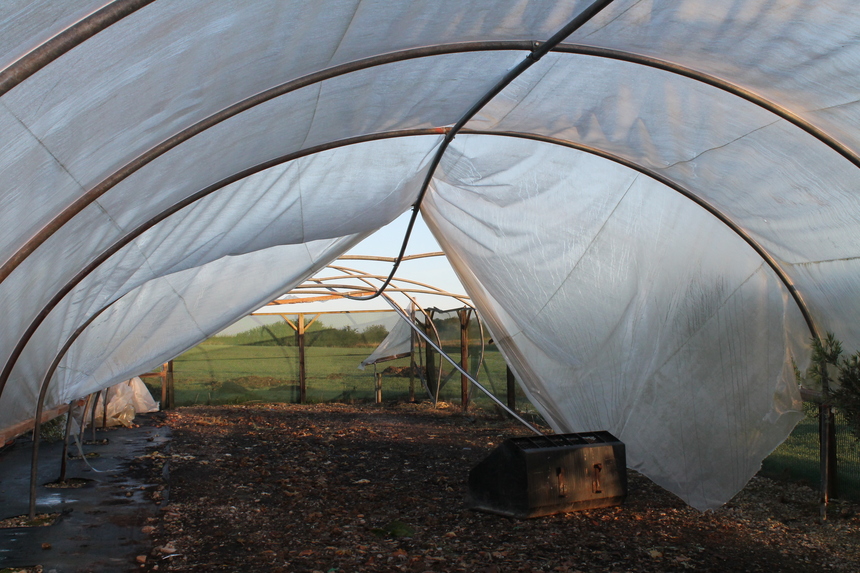 2 inch tubes bent and twisted like they were straw.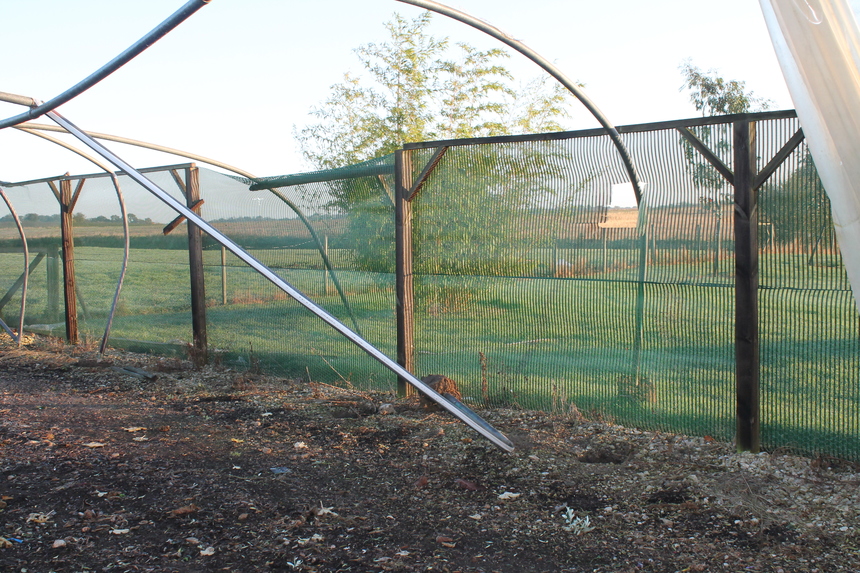 There were only a few hundred plants in here when the storm blew and there is little plant damage just a lot of clearing up.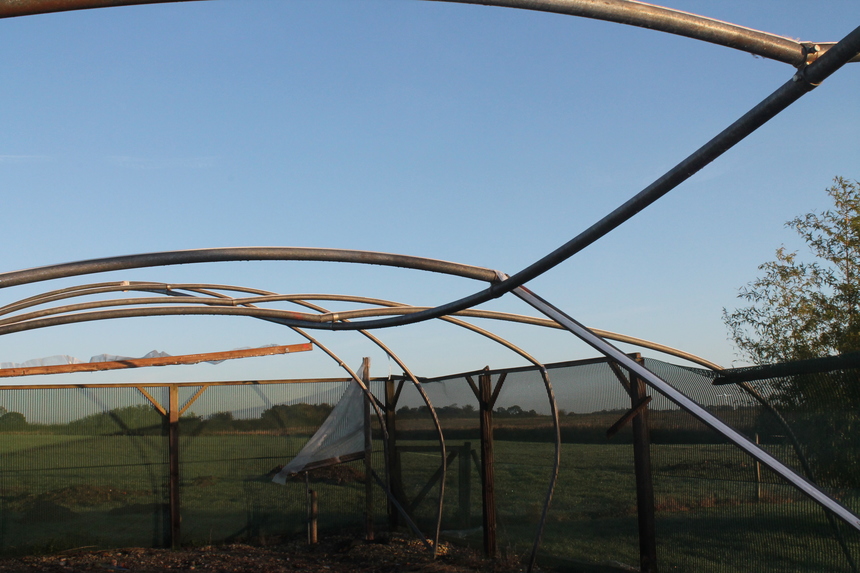 All of our protected stock was due to be moved in here for the colder months next week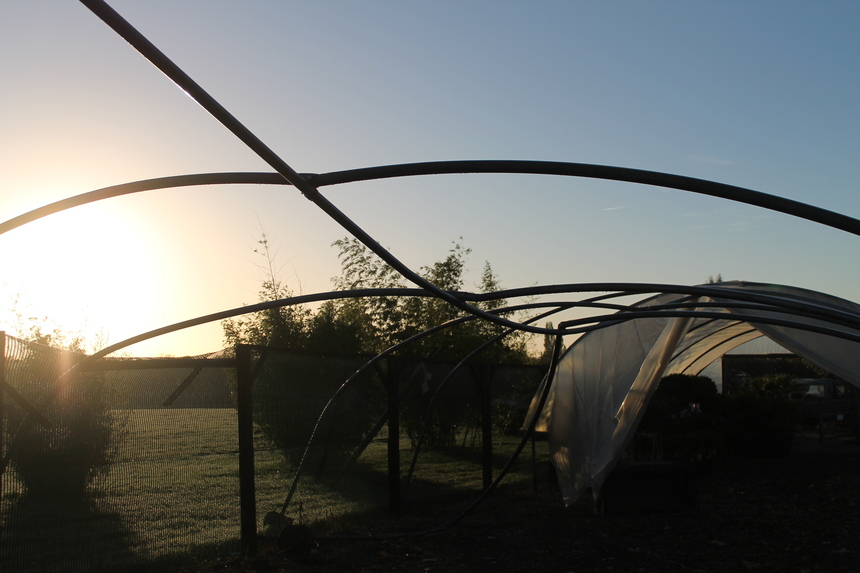 One side of this Iris tunnel was lifted clear out of the ground and moved about 2 feet! Luckily a bit of bodging later and we can live with it.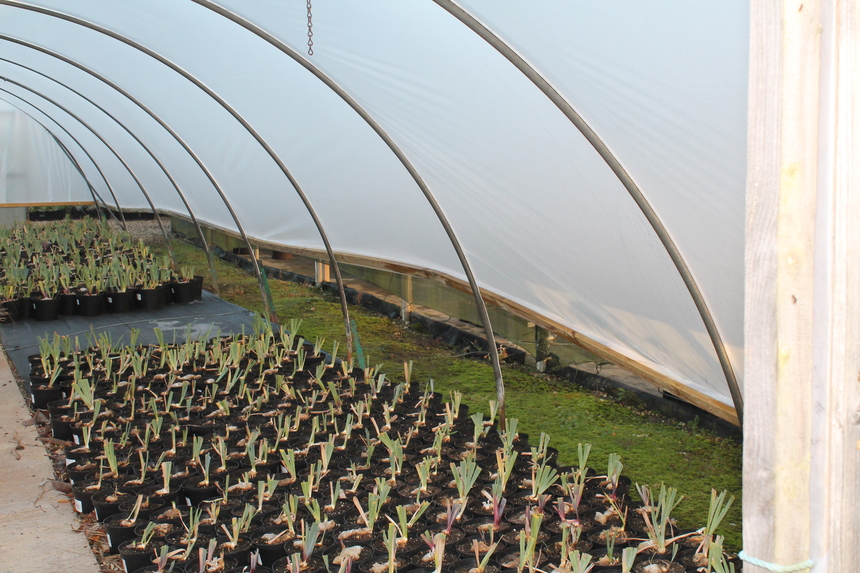 The Citrus tunnel, in what would seem the most protected part of the nursery squashed by a fat giant needing somewhere to sit down (OK not the best analogy but I was trying to avoid squashed fly comparisions while you eat your shreddies).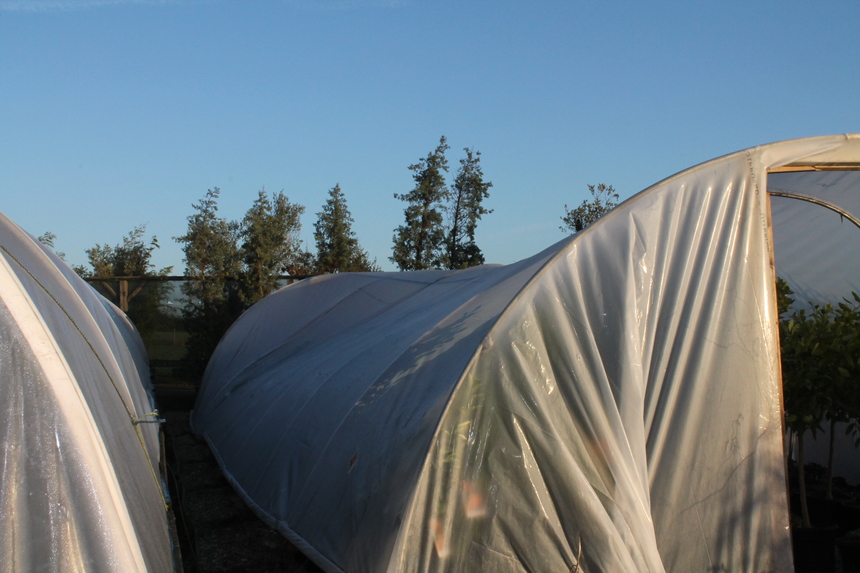 Quite a lot of plant damage sustained here. The Lemon trees on the left side used to be 4 foot tall.Now they are more like a limbo dancing Lemon Tree!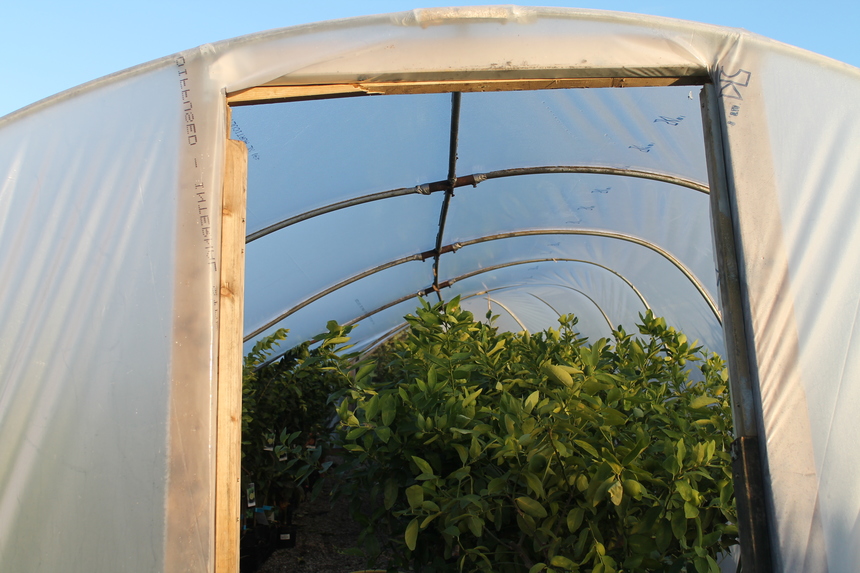 BUT
We have a survivor.
Thr orginal McGregors Polytunnel, that we put up 10 years ago (still with the orginal cover (5 years overdue for replacement)) hasn't suffered any damge at all. A real testament to the strength of these tunnels. The cropbars will have had a big effect on this (should be a standard fit on all tunnels for saftey)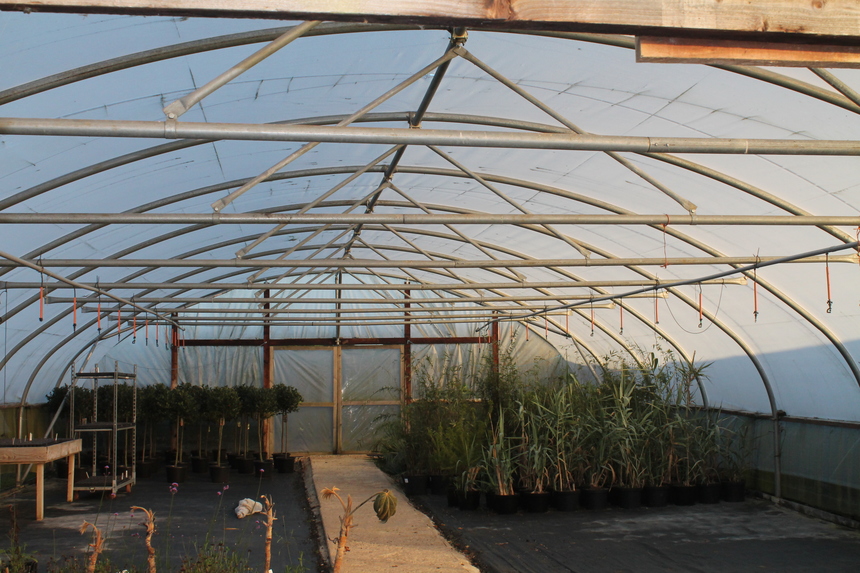 So a hurried call was put into the obvious replacement tunnel company and Ewan and Ally have come up trumps. Speedy manufacturing time and fantastic service. They really have been great. Its a difficult time for us now, we have to clear the devestation, construct a new tunnel, get it covered (all at the worst time of year for putting up a tunnel) and get the plants away and protected before the cold weather hits. The clocks ticking... All the while trying to continue to run the nursery and keep the bills paid!
How can you help? Please share this and buy some plants. All this has to be paid for and while some short term robbing Paul to pay Peter will be going on, long term we need extra sales to cover the losses (which we have estimated to be about £7000). In the mean time I had better put a call in to our friendly Bankers Barclays.
Many Thanks
Mark and the Team @ Todds Botanics