Stipa barbata a most beautiful and unusual ornamental grass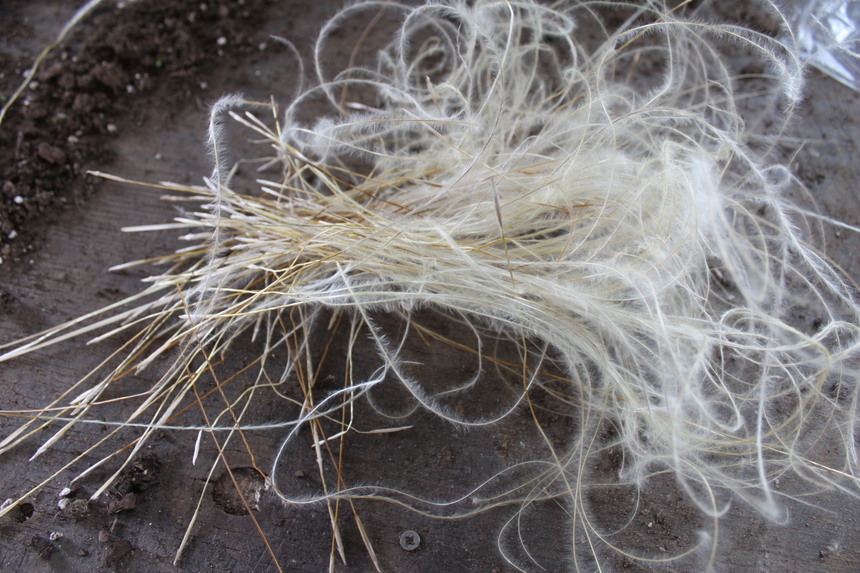 Its now the time of year when we collect all the seed for Stipa barbata, it has such an amazing structure. The arrow like seed has attached a fine delicate shimmering flower, the seed torpedos into the surrounding ground around the mother plant and further afield, the flower gently circles in the breeaze so the seed swivels and drives further into the ground. The long stem in between the seed and the flower head eventually twists to such an extent that it becomes detatched when the seed is safetly planted in the ground. How fantastic is nature?
The seed grows into one of the most gracefull and attractive ornamental grasses you could plant into your garden, we have stocked Stipa barbata for a few years now and have great success with its propagation. Its very hard to get hold of generally, but do not despair! We have good stocks of Stipa barbata plants, why not give it a try, it loves a sunny well drained spot. See how great it looked in our RHS Hampton garden 2010.
http://www.flickr.com/photos/toddsbotanics/7500939824/