RHS Chelsea Flower Show 2013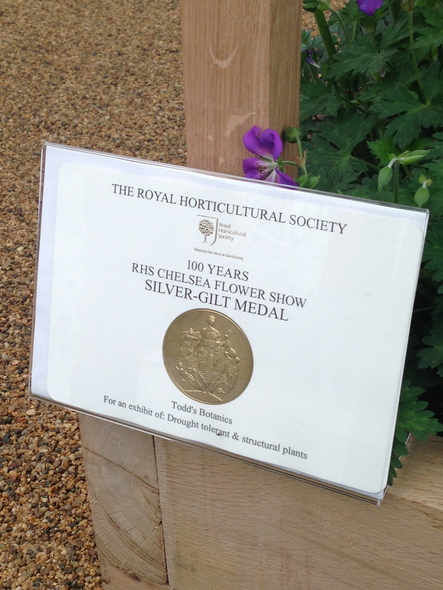 Silver Gilt... Fantastic!!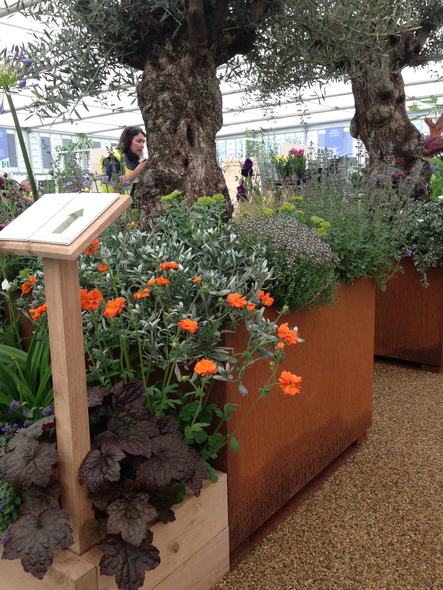 Great colour combination of the Geum 'Princess Juliana' and Steel Planter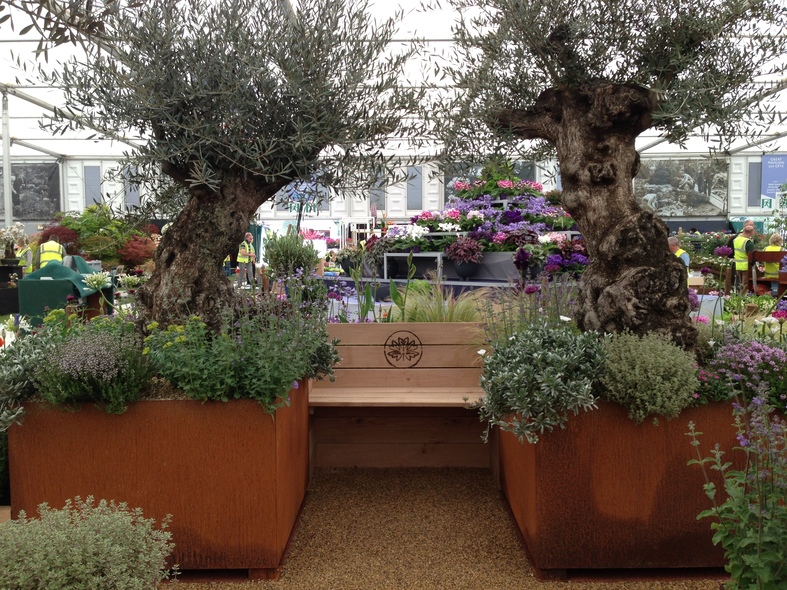 Fantastic ancient olives (about 120 years old). We were aiming for 100 year old trees to tie in with the Centenary Show but sshhh. dont tell the RHS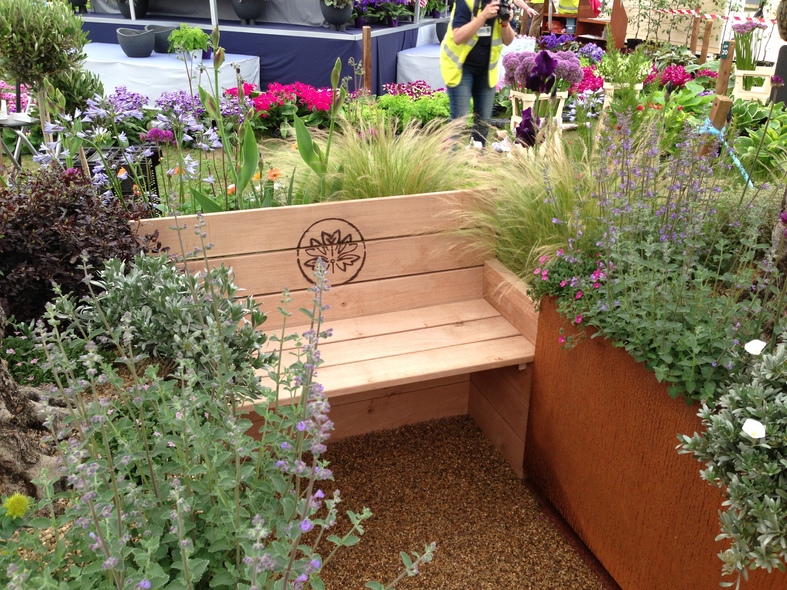 Bespoke in house joinery on show with our lovely bench made from green oak. Perfectly in scale and keeping with the display!
I love all the textures going on here. :)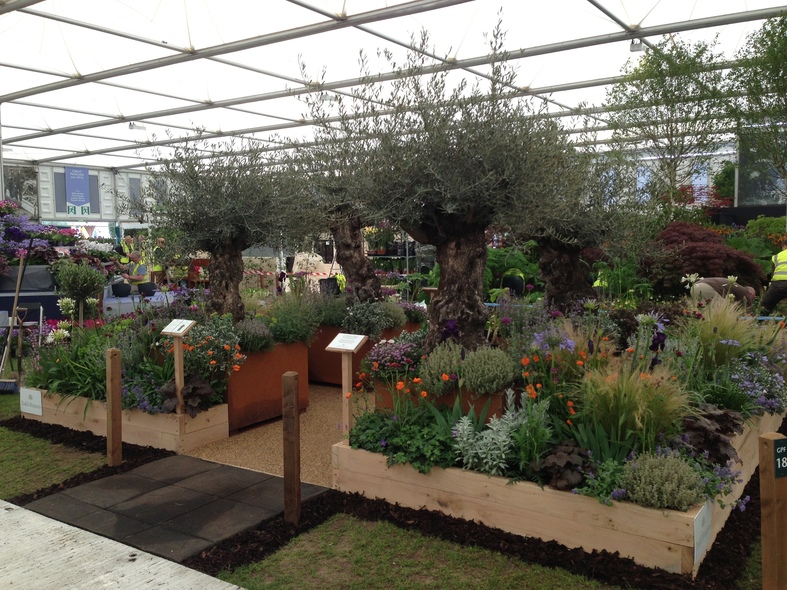 An overall shot of the stand. It was a bit late in the day and the light had gone. Sorry!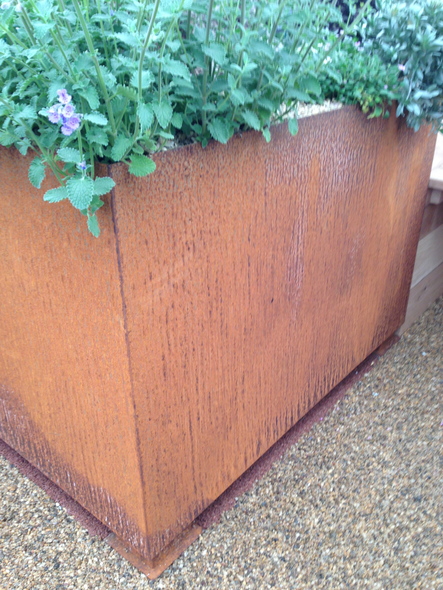 Our fantastic new range of Rusted Steel Planters. Click here to Buy One!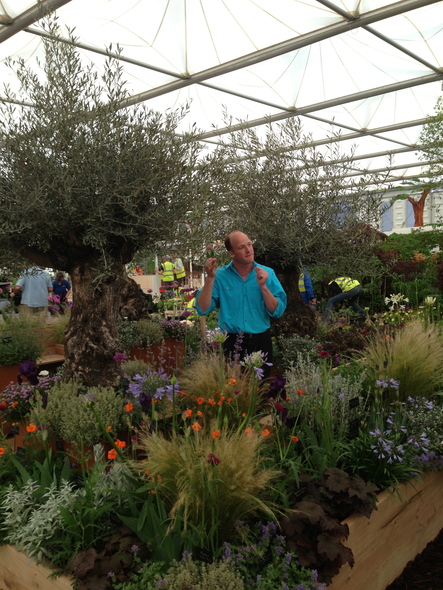 The fantastic Tom Hart Dyke of Lullingstone Garden Fame (clicky to there website) doing a piece for the BBC on Olives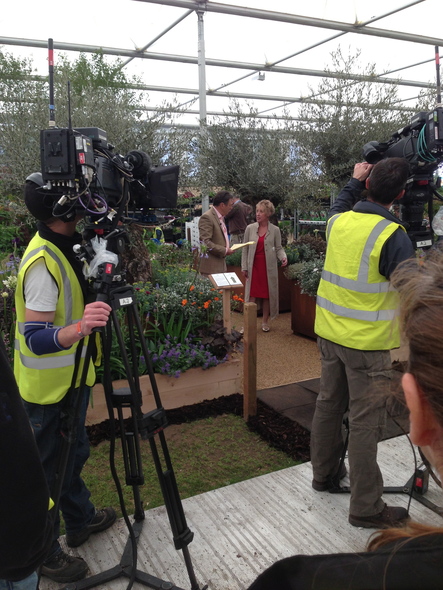 The BBC filming using the best backdrop of the show!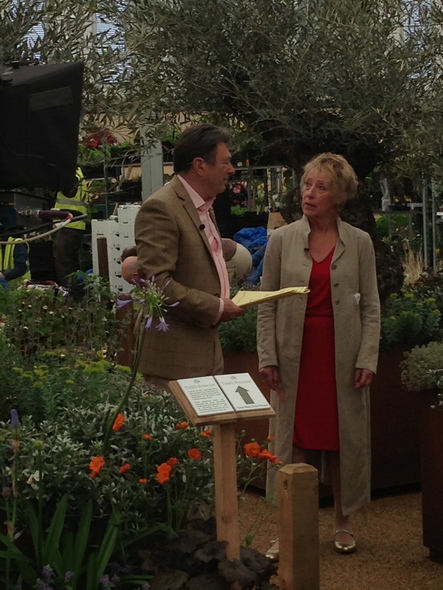 Alan Titchmarsh and Carol Klein filming for the BBC about the Great Pavillion at Chelsea Flower Show!
Plant list