Silver-gilt at Chelsea, two years in a row!
This year, our drought tolerant themed garden was awarded a silver-gilt medal, no mean feat, but we couldn't help but be disappointed not to go a step further. Interestingly the BBC shared our thoughts and arranged for presenter Nicki Chapman to conduct an interview with RHS judge Neil Lucas, to get his views on why we failed to win gold.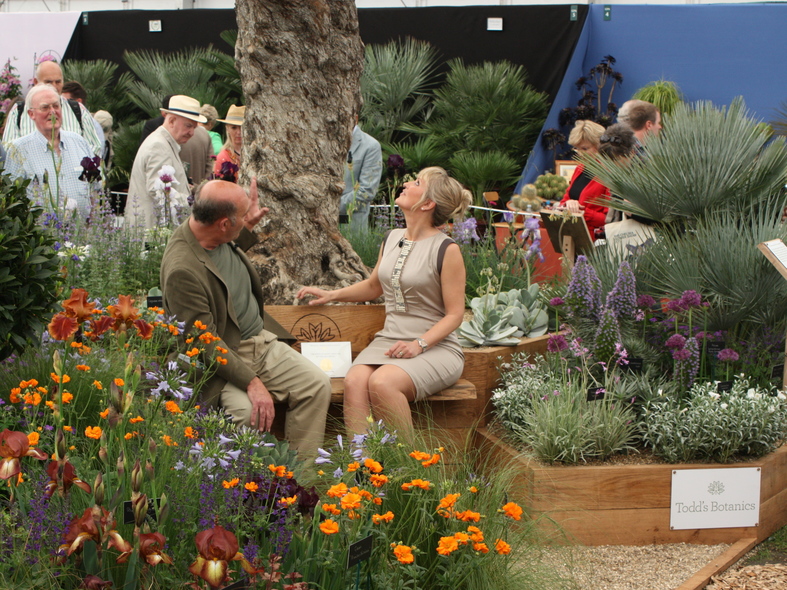 For those of you who couldn't make it to Chelsea, our garden was a sun loving space featuring drought tolerant plants including an array of native and exotic species. A 250-year-old olive tree, hand picked from the Castellon region in Spain, took centre stage in a series of solid oak raised beds.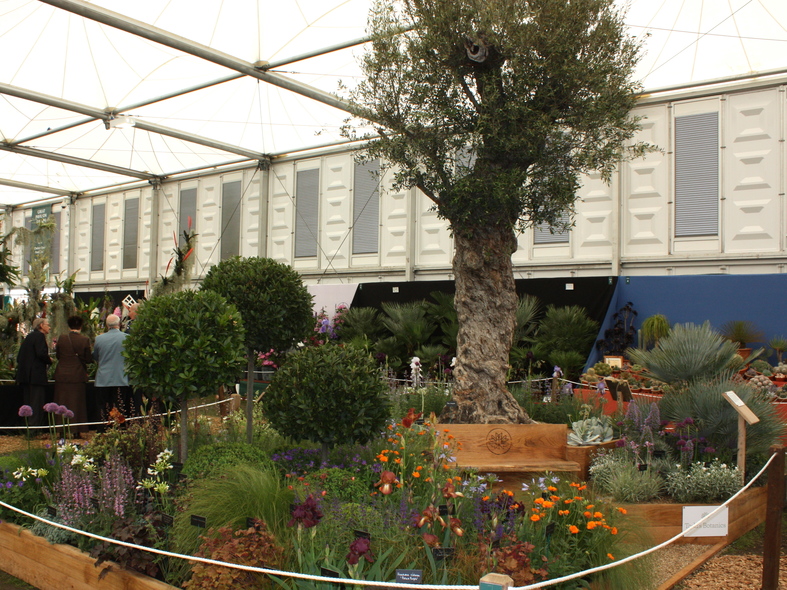 The tree was raised to highlight the striking gnarled and twisted trunk, a growing characteristic unique to olive tees from this particular area on the Spanish northeastern coast. Weighing 3.5 tonne, the tree gave a real dominance to the space. Oak seating was incorporated under the olive to provide an intimate area from where the garden could be enjoyed.
Another striking feature plant was a beautiful blue tinted Chamaerops humilis var. argentea, native to the Atlas Mountains of Morocco.
These architectural tress were complemented by a group of textural and drought tolerant herbaceous plants, cool pastel shades blended through to rich and vibrant tones.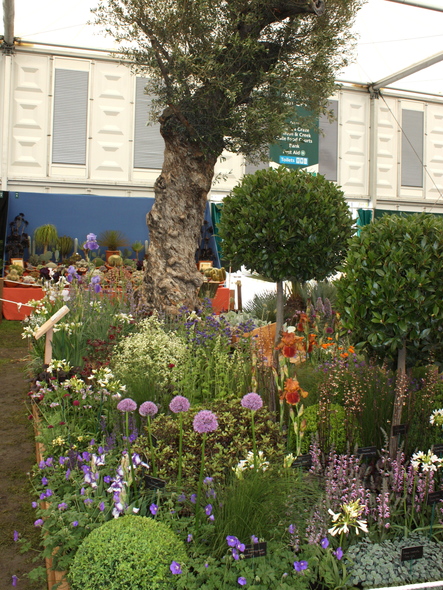 Examples of the carefully selected plant list included Iris 'Kent Pride',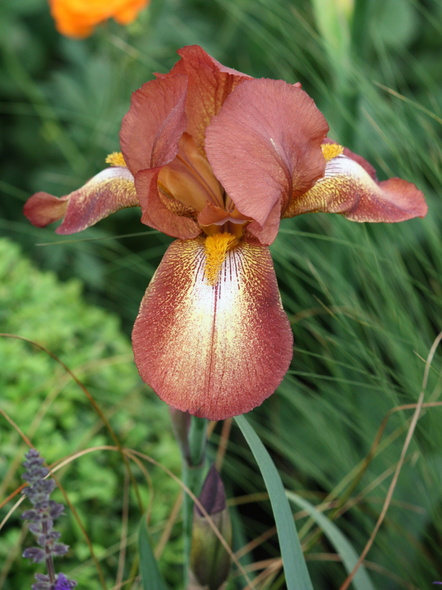 Aquilegia vulgaris var. stellata 'Ruby Port',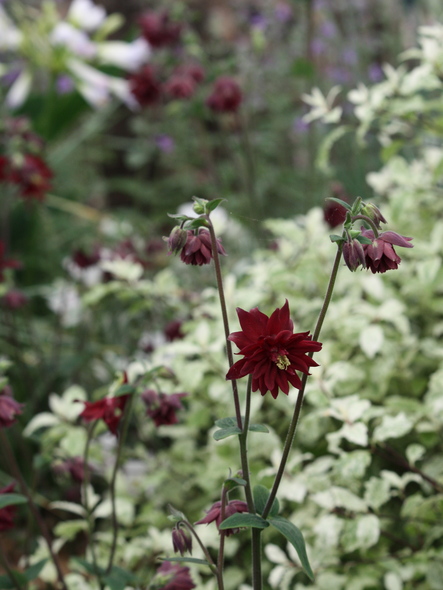 and Geranium himalayense 'Gravetye',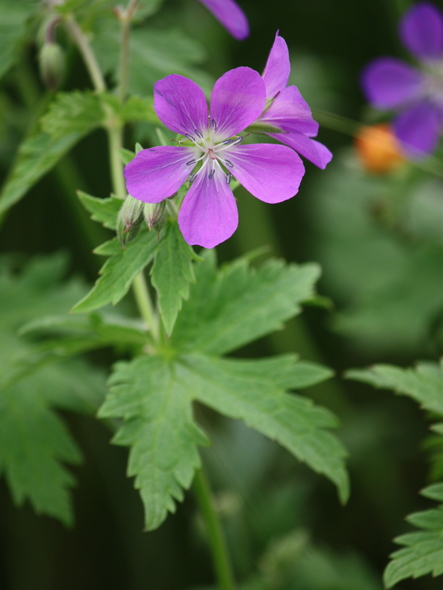 which garden designer and presenter Chris Bearshaw focused on during a piece for the BBC.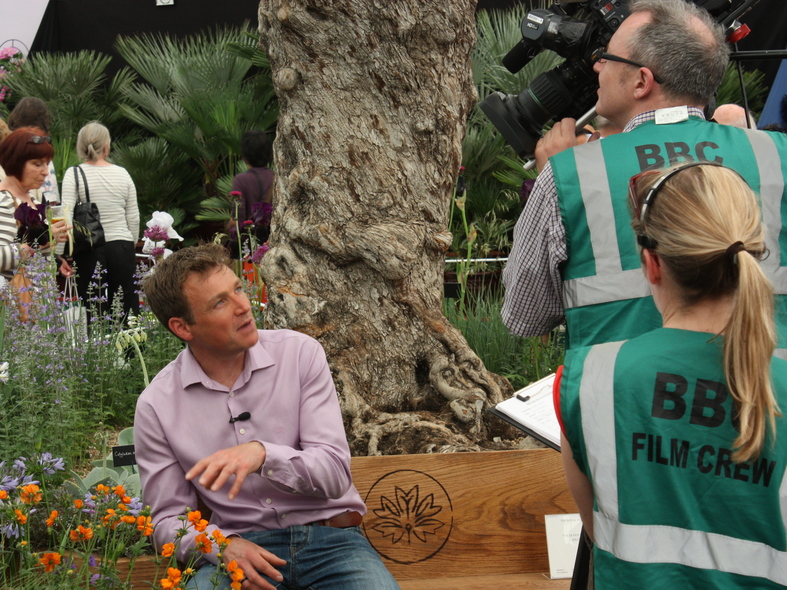 Also featured was the more unusual and interestingly shaped Cotyledon orbiculata, a succulent native to South Africa, which is commonly known as Pig's Ear!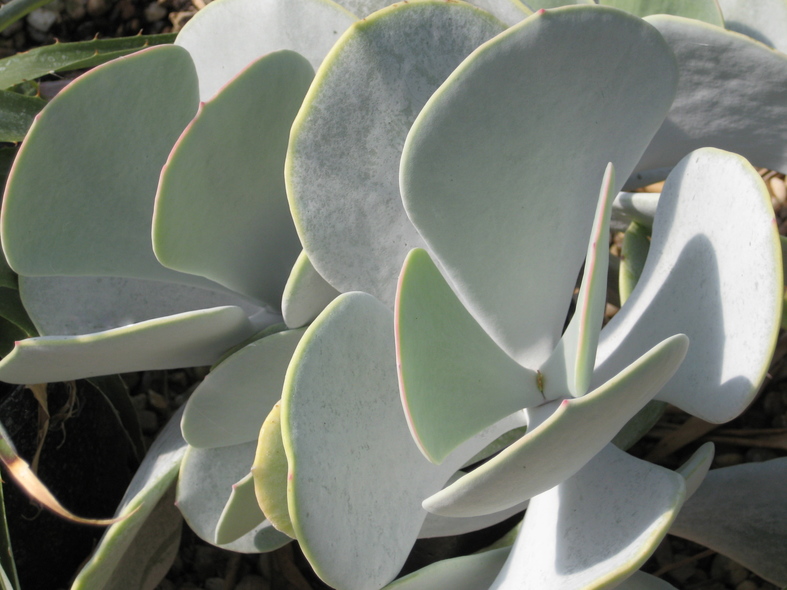 Regardless of medal colour, we couldn't have asked for a more positive response from the public. We'll be back in 2013, striving for the top award, so watch this space!
You can view all our Chelsea Flower Show 2012 images on Flickr.