Silver-gilt at the Chelsea Flower Show
Chelsea was always going to be a challenge this year, following such a harsh winter and then an unexpectedly warm and dry April. Those plants that avoided snow damage in December were then faced with premature flowering in the weeks running up to the event. To say there were a few sleepless nights and a number of fresh grey hairs would be an understatement!
Still, with the team working tirelessly to ensure we had an award winning stand, it all came together in the end. Our final exhibit earned us a Silver-gilt. We'd be lying if we said we weren't disappointed not to receive that elusive Gold medal but that aside, we were extremely proud of our efforts and the innovative design we produced.
Using a varied plant list and a carefully considered layering structure made of solid oak raised beds, we set out to demonstrate how possible it is to create maximum impact within a small space.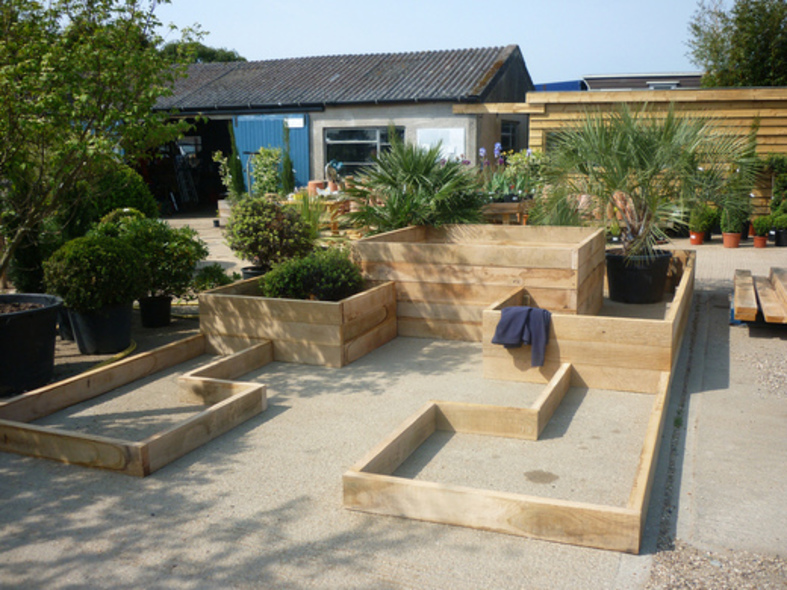 Here in East Anglia, we live in the driest area of the country, and in some years experience a lower annual rain fall than Jerusalem, so drought tolerant plants and ancient Spanish olive trees are a real focus at Todd's Botanics and both played a key role in our Chelsea design.
A magnificent 130 year old olive sourced from the cold and mountainous area of Valencia (as all our olives are) formed the centre piece, with top level under planting consisting of the gorgeous Nepata racemes 'Walker's Low' and the eye-catching grass; Stipa barbata which gave a soft and graceful touch below the olive.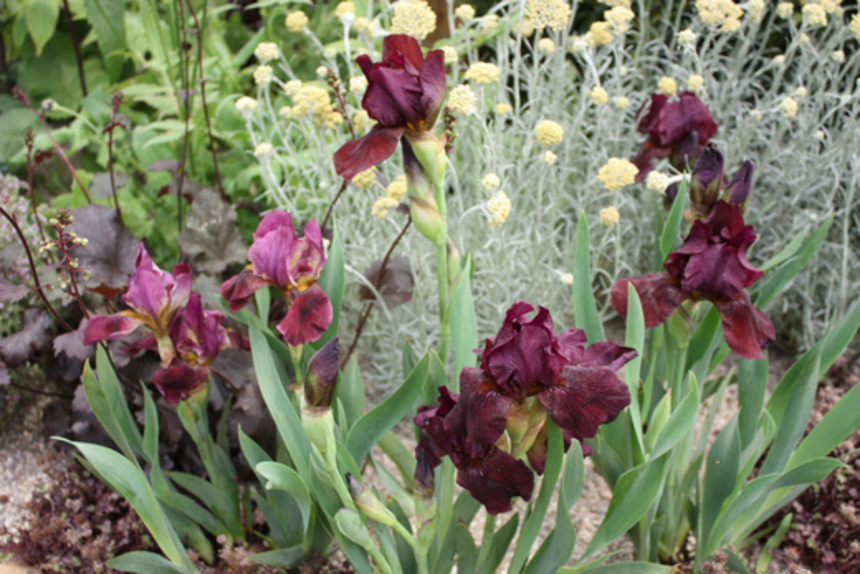 Drop down to the lower level and you were presented with the striking colour and textures of Iris; 'Langport Wren', Phlomis tuberosa 'Bronze Flamingo' and Cephalaria gigantea and Geranium sanguinium 'Striatum', not to mention Knautia macedonica and Eryngium species.
At the base of the garden, and flanked by dwarf Allium karataviense 'Ivory Queen', Lavandula angustifolia 'Munstead', Acaena purpurea and Acaena saccaticupula 'Blue Haze', were two beautiful cloud pruned olives which framed the entrance and provided additional interest by showing just how versatile these trees can be in terms of size, shape and pruning techniques.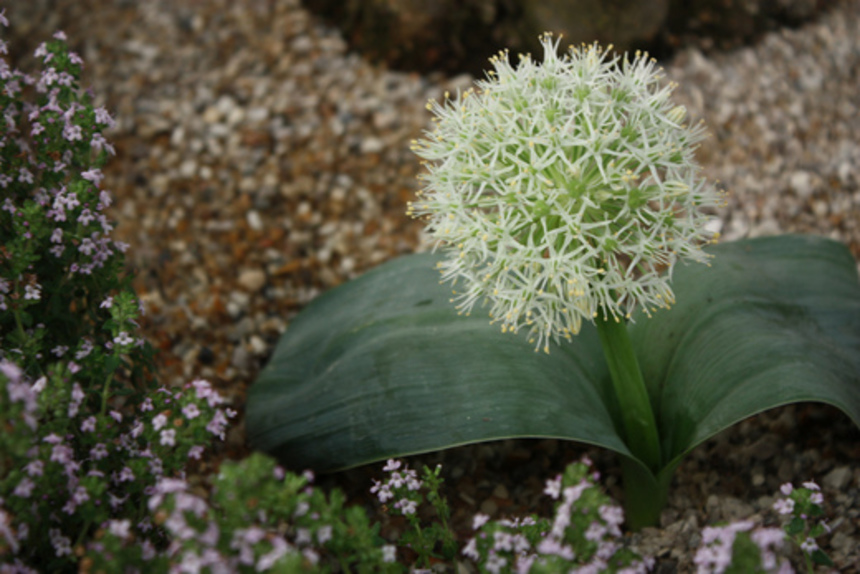 We wanted our garden to be a natural and attainable space, something that could be achieved in many gardens and enjoyed close up, rather than only viewed from afar. Erected below the central olive was a hand crafted oak bench, providing an area to relax and interact with the plants while kicking back and enjoying a glass or two!
You can view all our Chelsea Flower Show images on Flickr.